WELCOME TO UNITED TITLE AND ESCROW SERVICES, LLC
The settlement process is a very important part of any real estate transaction. As it is not something you may do everyday, it can also be stressful. At United Title and Escrow Services, it's not only our passion it is our business. Allow us to handle the details of your closing, so you can avoid the stress.
Our team is dedicated to providing you with timely updates while troubleshooting potential issues so you can close on time. You deserve the highest level of personal service when buying, selling or refinancing property, in this goal, we are United.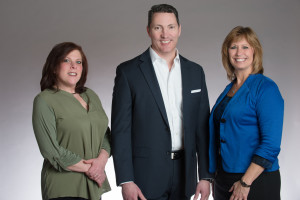 We are located in Manchester, the Queen City of New Hampshire and we proudly serve the Granite State providing fast turn-arounds and a hands on approach you only get with an owner operated company.
When you call United Title you speak to the owners. Our streamlined processes and personal attention allow us to move faster than larger companies drastically cutting down the time it takes from inquiry to completion.
The next time you are in need of a fast, reliable and thourough title company be sure to keep United Title & Escrow Services LLC in mind. We look forward to serving you.
Got a Question About the Closing Process? Just Ask...
"United Title and Escrow Services, LLC have the patience of a Saint. We were placed in their very capable hands to close on a vacation property. Many emails, phone calls, revised closing papers and three attempted closing dates later, we did it with the help of Lori. Lori was our go to. She always had the time to explain or answer our questions or concerns. She was there to serve us, the buyers. Dealing with someone on a professional level, who will work for you at night and weekends to get the product ready speaks volumes to us. With unforeseen circumstances that were out of our control, Lori would calm us down knowing all would get settled. Lori and the team certainly know the meaning of being flexible and taking care of the customer. We would highly recommend United Title and Escrow Services, LLC, without hesitation for your closing needs." Nancy & Glen
Nancy and Glenn